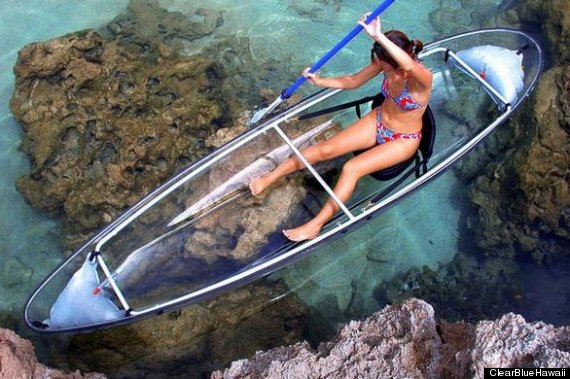 There are plenty expensive gadgets and gizmos we'd like to buy for our next traveling adventure, but sometimes it's just not in the budge.
But we have located one item that might actually be worth shelling out some cash for. This insanely cool, rather genius
transparent sea kayak
called the Molokini, is that item and we need it now.
Go there...